TxtWire
Attention Jac-Cen-Del Txtwire Customers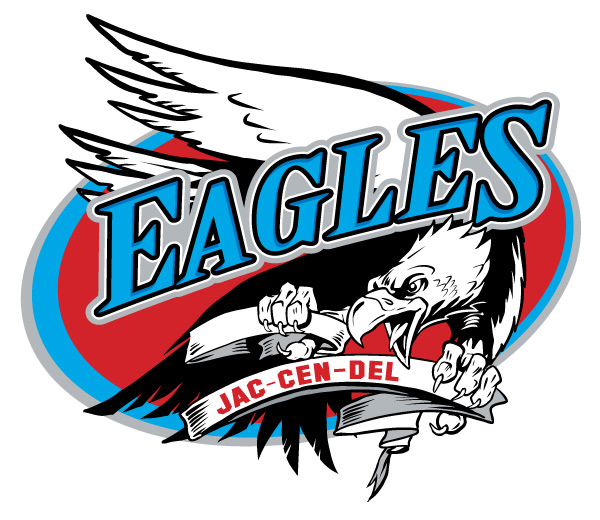 If you are not receiving text messages contact your cell provider and have them check to see if the "short code message delivery" control is turned ON. If not have them turn it ON.

Sign Up Below For JCD Eagle Wire
With this sign-up form, you can choose and customize your text updates with the information that you desire and not the ones you have no interest in.


| | |
| --- | --- |
| Eagle Wire | Description |
| JCD Elementary | Elementary school news |
| JCD High School | High school news |
| JCD Sports | Sports schedule changes and updates to athletic information |
| JCD Closing & Delays | School closings and delays due to inclement weather and emergencies |
Directions: Fill in the Boxes below for Eagle Wire
Select the updates that you want below by checking each box and leave the ones you don't want to receive unchecked
If you want to opt out after you sign up, text back STOP to any text message to be unsubscribed from that texting list
Your phone number, name, and email will never be shared with anyone.
If you have other questions, check out the txtwire webpage for more details.
Text Information and Liability - Please Read: You will receive a single automated text for each list that you sign up for. Normal text messaging fees may apply according to whomever your current cell carrier and texting plan is with. Jac-Cen-Del will not be held liable for any charges, liabilities, and / or accidents resulting from txtwire messages.