Our Mission
Our mission with the Jac-Cen-Del Community School Corporation is to instill in our students the desire to achieve at their highest potential which will result in effective lifetime learners in an ever-changing world. Our schools will provide the necessary knowledge base through a home/school/community partnership to allow these achievements to become reality.
Read More
Message from the Principal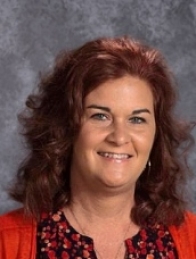 Welcome to Jac-Cen-Del Elementary School! I am so incredibly blessed to be the principal and part of this amazing team! At JCDES our goal is to support the positive growth of each and every student. Our hard-working staff is dedicated to providing a vigorous and well-rounded education that will enable students to become real-world problem solvers. We teach our students to be compassionate, creative, and innovative thinkers when meeting challenges. JCDES is very excited about the STEAM opportunities that await our students with our new Makerspace Lab and resources to support this journey.
Exciting things happen throughout our building during the year. We encourage you to get involved by joining our Parent Teacher Organization, volunteering at school activities, and taking an active role in your child's education. Student success is a partnership between home and school. We want the very best for our students and truly believe Every Child … Every Chance … Every Day!
Mrs. Budd