Our Mission
Our mission with the Jac-Cen-Del Community School Corporation is to instill in our students the desire to achieve at their highest potential which will result in effective lifetime learners in an ever-changing world. Our schools will provide the necessary knowledge base through a home/school/community partnership to allow these achievements to become reality.
Read More
Message from the Principal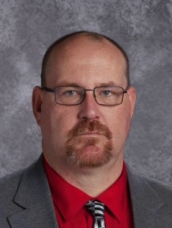 Since 2019 I have been honored to serve as the principal of Jac-Cen-Del Junior-Senior High School. In that time, I have been privileged to work with the most dedicated staff and students of my educational career. In those three years, we have grown through difficult times and turned what some would consider insurmountable odds into incredible learning opportunities. In those moments, we applied all that we strive to teach at Jac-Cen-Del: Innovative approaches to solve unique problems, all while developing every aspect of our students.
Jac-Cen-Del Junior-Senior High School is a special place. Our students graduate as lifelong members of our "Eagle Family". At our school we strive to provide our students with:
Read More