Federal Free Meal Waiver Ends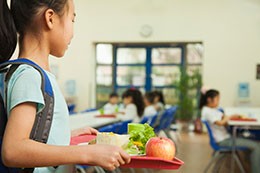 Jac-Cen-Del Community Schools wants to remind families that the free school meals program is funded by the United States Department of Agriculture (USDA) is ending.
Since the start of the COVID-19 pandemic, school corporations across the country have been operating with the use of a federal waiver that allowed them to feed every child for free through the end of this school year. The use of this waiver will not be available after this school year and corporations will return to the traditional eligibility requirements for free, reduced and paid meals. This means that for School Year 2022-2023, our school corporation will process free and reduced-price meal benefit applications.
To review how to apply for free and reduced meals after July 1, click here:

Letter to Parents on May 23, 2022. Notice of end of free school lunch waivers due to COVID-19.

Stay Informed
When you subscribe to the blog, we will send you an e-mail when there are new updates on the site so you wouldn't miss them.